My question going into the Phil's Day Off project was "what are memories and how do they relate to the self?" In order to tackle my inquiry I used The Bundle Theory of the self and I first had to address how a memory is created. My plan was to research experiences, memories and the self on Saturday in order to have enough information to hold an interesting conversation with my family members on Sunday. I wanted to collect a bunch of different opinions and information and synthesize them in order to form my own philosophy about memories and the self. In addition to this I also did a lot of self-reflection on my own experiences and memories and how they have contributed to who I am today.
On Saturday I researched how memories are created and what is necessary to turn an experience into a strong memory. I found some really interesting articles, from a variety of sources, including one about why you should stop trying so hard to make memories in the social media age. It introduces the term "futurepast" and poses the question "when did we go from living our lives to striving for memories?" I also found an article about the intergenerational trauma in First Nations communities as a result of Residential Schools. The article explains that self-destructive behaviour develops as a result of unresolved trauma and that these behaviours can then be normalized within a family or community and passed down to subsequent generations. This article highlights just how significant an affect experiences and memories can have on the self and the fact that future generations can be impacted by second-hand trauma. I found another article explaining the science behind creating memories which listed criteria for an experience to be memorable. These criteria include the novelty of the experience, the amount of attention a person is paying, and the strength of the emotions evoked. As a result of my research I created a mind map to lay out my ideas for discussion.
On Sunday I conducted a conversation with my parents over dinner in attempt to develop a more personal understanding of the topic. We ordered sushi and talked about the following topics, which I took notes on. Here are some of the highlights:
Memories attached to specific items or places

Do the material objects hold a piece of the self?
Wedding rings, first car, childhood home, bagpipes, etc.
A symbol of important experiences

Incorrect memories

Why do we remember somethings incorrectly?
We remember what other people told us about one of our experiences instead of our own memory
Some incorrect memories are a mix of multiple experiences, this results in a memory that never actually happened

The self as you age

becomes more concentrated as you get older, only really important memories remain
when you are young you have fewer experiences and can remember a greater portion of your self
more experiences are novel and "life-changing" when you are a child

Dementia and the self

When you lose your memories you lose chunks of your self
You revert back through important past memories and eventually childhood memories

This implies that the self is constantly shaped by experiences and memories throughout our lives, starting in childhood.

Can other people's memories affect your self?

Yes, my parents have bad memories of skiing and I've never skied in my life
My Opa loved soccer and played it all his life, my Dad also loves soccer and I played soccer throughout my childhood. My Opa's positive memories of soccer affected my dad and my dad's memories of soccer affected me.
Family values and culture are created by the experiences and memories of parents and have a significant impact on who the kids become.

Kids growing up in the social media age

They will have access to thousands of pictures and videos of themselves from the moment they were born
Will this affect the self?
Will this affect the role of memories in their lives
Earliest or significant childhood memories

We mostly remember experiences from when we were about 5 years old.
Do you not have a complete self until you are around 5 years old?
We don't have a specific first memory of parents because they were always there

Shared experiences

Everyone remembers things slightly differently, different things are important to different people so they focus on different parts of an experience
Are shared experiences better?
While completing my Phil's Day Off project I was able to gain knowledge and develop conclusions that have contributed to my own personal philosophy about the self. The first of which is that the non-physical components of the self or memories are more important than the physical components of the self or the chemical reactions and atoms. When it comes to making you who you are, experiences and memories are far more influential than the body they are contained in. If anything the body, like social media, is just a platform through which we can interact with others, experience, share and express ourselves. This idea can be supported by looking at dementia, when someone has dementia their physical self is still present and functional, they look the same. However, they are slowly losing their memories and their ability to interact with the world around them, they are losing their self and their ability to continue to build up their self. Without their memories chunks of their self are missing and they aren't the same person.
Another thing I realized is that no two selves are the same, although people may have many shared experiences they can't have the exact same memories of said experiences and therefore can't have identical selves. Even if two people experienced the exact same situation they would remember things slightly differently based on what is important to them, what they were focusing on, and the emotions they felt. This can be illustrated by interviewing people after a crime has taken place, people that all witnessed a shooting may remember numbers of shots fired, the appearance of the suspect or the getaway car differently. Although they all saw the crime take place they focused on different parts of it and none of them have the whole story. Therefore, the self is completely unique and also a very subjective record of experiences.
My final conclusion is that the self is dynamic and always changing because we are constantly having new experiences and creating new memories. People can change drastically throughout the course of their lives and part of growing up is having new experiences and finding yourself.  An example of this is the change in self that occurs when people move away to attend post-secondary school. For many it is the first time they have lived on their own, they are being exposed to vast amounts of new information, and they have the freedom to meet new people and try new things. The strong emotions and novel experiences presented by this situation are perfect conditions for strong memories to be made and collected by the self.
While conducting this project I also looked for real-world applications of the knowledge I had gained about the self. The strongest message I took away from this project was that memories are more important than material objects. With Christmas only a month away it is easy to get caught up in holiday consumerism and focus on the giving and receiving of presents when we should really be thinking about making memories and spending quality time with family and friends. One way to do this is to give people you care about experiences instead of presents, you can take them to a play or concert, try a new restaurant, or even plan a road trip. If you are looking for ideas or interested in learning more, check out the Create Memories, Not Garbage website.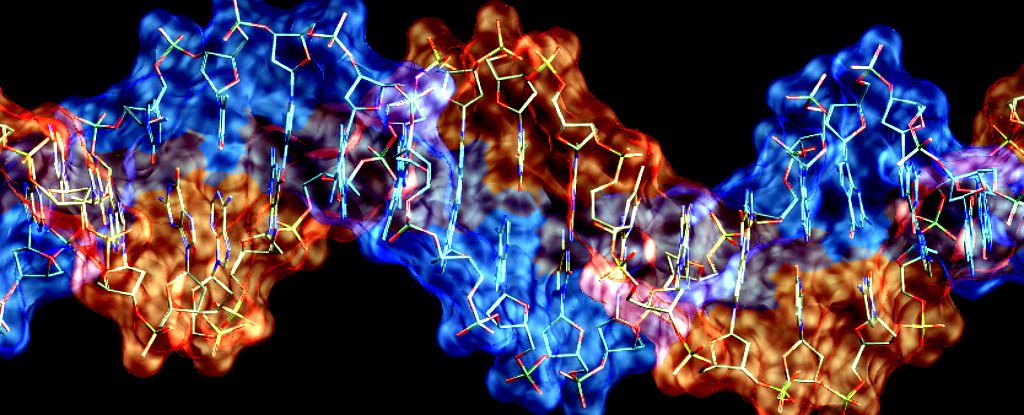 In a very meta and unplanned way I actually had the chance to put my philosophy to work in real life and reflect on it. As a volunteer leader at a science club for elementary school girls I play a role in creating "self building" memories in the girl's lives. This past weekend our theme was Genetics and we led the girls in chemically isolating their own DNA, an extremely cool lab that most people wouldn't encounter until Biology 12 or university. For many of them Genetics was an entirely new concept and they were extremely excited and proud of their little vials of DNA. I believe that for many of them, this experience will become a strong memory and contribute to their future selves. The goal of the club is to help young girls develop the confidence and passion necessary to be a woman in STEM, it provides them with female role models and opportunities to explore different areas of science.
I know that this club has a significant impact on the girls who attend it because I was a member. I have a wide range of vivid memories from the club, including dissecting a tilapia, developing homemade pinhole camera pictures, and doing the UBC Botanical Gardens canopy walk. Part of my "self" was built as a member of the club, I developed a love for science and as a result I am pursuing a future in medicine and medical research. Some people may say that my future in science was determined before I was even born or that the physical components of my "self" make me interested in the sciences; however, I strongly believe that the experiences I had and the memories I collected as a young girl in the club are truly responsible.