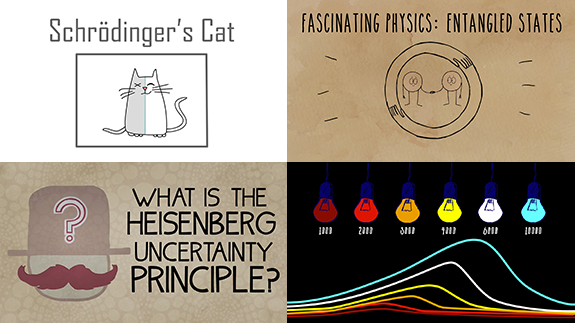 From time to time in Philosophy this semester we've stumbled into metaphysical issues brought about by Vincent quantum mechanics. To help scaffold these conversations through the balance of the semester, or merely for your own curiosity, here are a few short videos on the key concepts in the field.
Demystifying Tough Physics in Four Lessons
Ready to level up your working knowledge of quantum mechanics? Check out these four TED-Ed Lessons written by Chad Orzel, Associate Professor in the Department of Physics and Astronomy at Union College and author of How to Teach Quantum Physics to Your Dog.
You'll find the four short lessons linked below: